We carry out daily olive oil tastings, across all varieties, and always with the utmost objectivity and precision.
We have succeeded in consolidating the most disputed parameter in the industry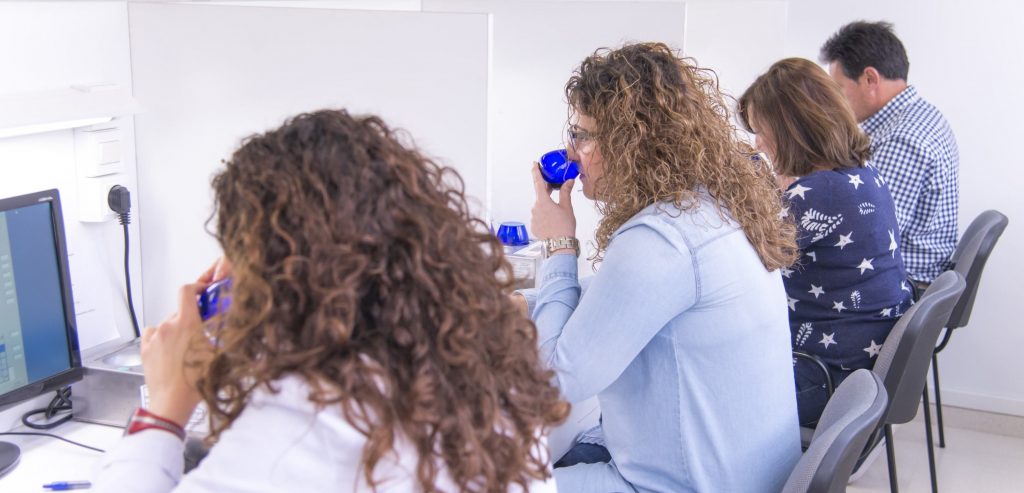 Confidence has a name: Indlab
Our technical team also includes the people who make up the tasting panel. Formed over 15 years ago, we at Indlab carry out daily tasting, even during the summer, when other panels shut down. Our precision is proven and recognised, not only by the IOC, Ministry of Agriculture and ENAC ILAC, but also by the trust of numerous customers who place the key to many of their decisions in the assessments of our panel.
The key to success
The training, selection, monitoring and assessment, both internal and external, have enabled us to achieve the precision required by the sector, enabling us to count on its support.
The advantages of our tasting panel
The utmost precision
Your olive oil will be endorsed by the bulletins of the only private laboratory endorsed by the European Union, recognised by the IOC, authorised by the Ministry of Agriculture and accredited by ENAC ILAC.
The best endorsement
The recognition of our laboratory and its bulletins will open the doorway to new opportunities.
Fast results
The assessment of your olive oil will be made available to you within 15 days during high season. Much faster during the rest of the year.
We never close
Unlike others, our tasting panel carries out oil tastings on a daily basis, even during the summer, thus we are always able to attend your needs.
Open to all varieties
Samples reach our premises from all corners of the world, including Morocco, Denmark, Japan, Australia, Argentina and Tunisia, in addition to all the major Spanish areas of production. This enables us to assess oil made from a range of olives, each providing a hint of uniqueness. In this way, we ensure that our palettes remain accustomed to all varieties of oil and no just the one which is most common to our area.
If you would like more information, contact us.